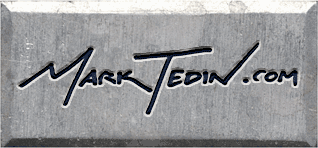 ---
CREDITS
Thanks to John Longenbaugh for making me get a domain name and get moving on this project. Even if I did wait two more years in getting beyond the one-page-wondersite.
Website originally designed on Dreamweaver MX (6.1) on a MacBook Pro.
Website and all works within (unless otherwise indicated) are copyright (©) Mark Tedin 2022. Please don't copy, or otherwise use the images within without permission of the artist and/or indicated copyright holders.